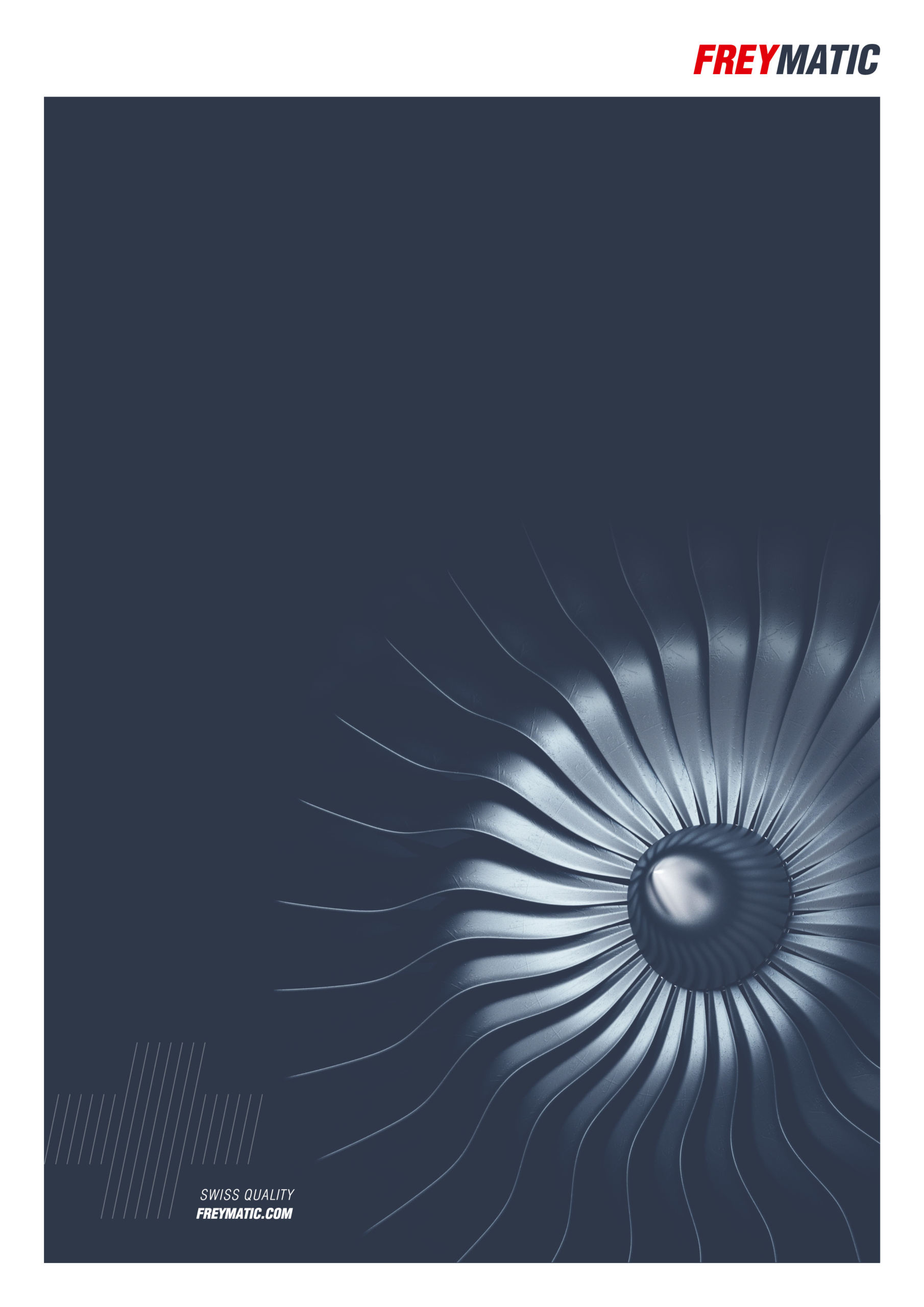 WE'RE MECHANICAL ENGINEERS, CONTRACT MANUFACTURERS AND INNOVATORS.
FREYMATIC has been known for decades as a leading Swiss manufacturer of machinery and equipment. Our individual tailor-made solutions are distinguished by their user-friendliness and reliability and meet the highest quality demands.
Our equipment is made to work for decades, so we offer our customers worldwide long-term support when it comes to technical assistance, service, maintenance and spare parts.
FREYMATIC Ceramics is recognized worldwide as the specialist in wet- and dry-end ceramics. Thanks to the know-how we have built up over many years, we are a competent and reliable partner for tailor-made automation and optimization of your production equipment.
Our experience in cutter technology also gives our customers long-lasting competitive advantages with high-quality products made on our machines. Long-term support in terms of service including expert advice, maintenance and supply of spare parts belongs to what we do.
FREYMATIC contract manufacturing
FREYMATIC has a reputation as a flexible and reliable contract manufacturer in the Chur region and beyond. From single parts to small production runs, FREYMATIC carries out every manufacturing contract job in the time needed and in just the right quality. We can rely on the know-how of staff who have been with us for many years, and the resources of a well-equipped, modern plant. FREYMATIC does its own CNC manufacturing, metalwork, painting and machine assembly in-house. All these areas work closely together and are optimally laid out for manufacturing single parts or whole assemblies.
CNC manufacturing

Metal working shop

Spray painting

Assembly
Roxor blasting technology
Roxor pressure-blasting machines are designed for precision blasting of valuable machine parts. They are low-maintenance, long-lasting, user-friendly, and therefore ideal for the highly demanding work required in the aerospace and automotive industries. Our customers can be sure of maintaining quality to the highest standard for decades to come. Well-known aerospace firms are numbered among our satisfied customers.
Challenge us with your task –our experience and passion will help us find the optimal solution for your needs.
The core competence of FREYMATIC is automation of critical processes in a physically demanding environment.
In the ceramics industry, FREYMATIC Ceramics is the recognized worldwide wet-end specialist, with decades-long experience in developing and implementing tailor-made solutions.
The Roxor brand, with its blasting technology, stands for outstanding quality standards in the aerospace industry.